Shanghai International Exhibition for the Food,Drink,Hotel,Catering & Foodservice Industries 2021
Date: June 23-25, 2021 Venue: Shanghaimart,China
Web:www.wohcce.com
Guidance unit
International Association of Gastronomic and Catering Industries
Refrigerated and Frozen Foods Committee of China National Food Industry Association
Asian International Catering Association
World Hotel Association
Hosted by
National Food Culture Alliance
Hotel Supplies Commission of Shanghai Commodity Association
CAPPMA-CAFFA
Organized by
Shanghai Kilnexpo Exhibition Service Co.,Ltd.
Supported by
Vietnam fisheries and Fisheries Association
Australian Meat and Livestock Industry Association
Shanghai Society of Food Science
Zhejiang Hotel Supplies Association
Shanghai Import Food Association
Shandong Society of Food Culture
China Frozen Foods Alliance
Chinese International Chefs Association
Jiangsu Province Dining Profession Association
Zhejiang Gas Appliances and Kitchenware Industry Association
GuangDong Restaurant Association
Shandong kitchen utensils Association
All places of China National Food Industry Association
National association of Turist Hotel and Restaurant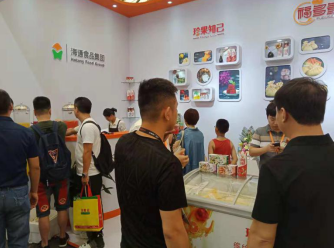 Alongside
Coffee and tea, beverage and wine, food and catering, seafood and cold chain, chain franchise, central kitchen, consumables and processing machinery eight thematic series of special areas, Hotel and catering industry one-stop procurement platform.
Exhibition Overview:
In recent years, Chinese consumers have become increasingly eager to procure high-quality products like imported food in the domestic market. According to a recent report by the Chinese Cuisine Association, food consumption in the Chinese market is estimated to be 3.9 trillion yuan in 2017, up 10.7% from the same period in 2016. In 2018, 40908 food industry enterprises with above-scale nationwide realized their main business income of 900 million yuan.and the turnover of the Chinese catering industry is expected to exceed 5 trillion yuan by the end of 2020. As a professional catering equipment and food and beverage trade event in East China, Exhibition attracted 2020 from Turkey, The UK, the United States, Thailand, Spain, Singapore, Russia, moldova, Malaysia, South Korea, Japan, Italy, France, Brazil, Australia, Vietnam, Taiwan, Hong Kong more than 28 countries and regions and domestic provinces and cities in 1062 exhibitors collective appearance with rich products, A total of 31,280 audiences were received, including 26,901 from professional buyers and audience, and the total area of the exhibition exceeded 30,000 ㎡. In order to meet the growing demand for high-quality food, beverages and hotel, catering in China and Asia, The 12th International Exhibition for the Food,Drink,Hotel,Catering,Foodservice & Bakery Industries has a wealth of sellers, buyers and wonderful matching activities, for domestic and foreign manufacturers, distributors, retailers, experts and scholars, enthusiasts, consumers and hotel catering stakeholders can face-to-face marketing negotiations, business cooperation, experience exchange to create a most direct and effective platform, the next exhibition is expected to be larger than before, better quality!
As a leading international food catering and hotel equipment exhibition, will continue to lead brand enterprises into the Chinese market, building an important feast of international hotel and catering industry!
Co-located
Shanghai International Hotel & Catering Suppliers Fair 2021
Shanghai International Fresh Logistics & Cold Chain Cold Storage Technology Equipment Exhibition 2021
Concurrent Events:
The 5th China's Catering and Cold chain Logistics Innovation Development peak BBS.
Shanghai Hotpot Cuisine Culture Festival
Shanghai Vegetarian, Fruit and Vegetable Culture Festival
Shanghai fashion drinks Festival
Coffee flower art competition
National Creative Hotel Food Cooking Contest and Hotel Special Ingredients Event
A Bite of Seafood-Introduction and Tasting Meeting of Seafood
Hotel & Catering buyer pairing meeting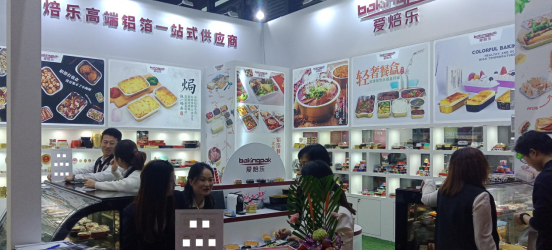 Scope of exhibits:
·Candies, chocolates, dairy products, bread pastries, fruit juices, soft drinks, canned foods, snack foods, refrigerated foods, condiments and jams, air-dried foods, frozen foods, fruits, vegetables, green foods, ice cream, additives, olive oil, pasta products, special label products;
·Fish、Crab、Shellfish、Lobster、Salmon、Beef、Lamb、Pork、Poultry、Halal Meat、Offal、Processed Meat、Processed Seafood;
·Tea、Syrup、White Coffee、Instant Coffee、Coffee Bean、Coffee Machine、Coffee Roaster、Accessories;
·Cold fermented beer、Pale ALE、Black beer / Stout、Wheat beer、Craft beer;
·Packaging Materials、Food Catering Equipment、Pizza Equipment、Tableware & Accessories、Display & Storage、Chilling / Freezing Equipment、Coffee & Beverage Service Equipment、Industrial Bakery & Confectionery Eq、Ingredients / Agents / Essences、Bakery & Confectionery / Finished Pr、Retail Bakery & Confectionery Equipm.
Booth Rate:
International Exhibitor
• Standard Booths(3m*3m):USD 3,800/9㎡;Deluxe booth(3m*3m):USD 4,800/9㎡;
(Plus 10% for corner booth).
• Raw Space:USD 380/㎡(minimum 36 sq.m.).
• New product and new technology conference: USD 3000/45 minutes
Industry special co organizer $32,800, only 1; CO organizer $23,800, only 2; reception dinner co organizer $20,000, limited to 1 (details see attachment 1, 2, 3).

Visiting audience:
1. Food and beverage importers/exporters/retailers;
2. Food and beverage manufacturers;
3. Cafe/teahouse;
4. Hotel/restaurants/fast-food restaurants/snack bars/takeout;
5. Hotel/resort/hotel/hotel style residential unit/country club;
6. Cooking institutions;
7. Hotel and catering service consulting company;
8. Large chain enterprises/distributors/franchisees;
9. Group buying units such as associations, business groups, state-owned enterprises, international companies, airlines, Banks and service providers;
10. Carrefour, wal-mart, lianhua, agricultural and commercial enterprises, haode, FamilyMart and other supermarkets, airports and bonded area duty-free shops.
Exhibition Procedure:
1.fill in the application form for exhibition, mail or fax to the organization. The principle of "first application, first payment, first arrangement";
2.Within one week after the Booth Application,Exhibitors will cost [50% (deposit) or full payment] by telegraphic transfer or pay to the organization ,the balance paid before in May 1, 2021. After remitting the expenses, the exhibitor will send the bank remittance email to the exhibition organization.
Organizing Committee of Shanghai International Exhibition for the Food,Drink,Hotel,
Catering & Foodservice Industries 2021
Add: 235 Sanlin Road,Shanghai,Pudong New Area.
Tel:86-21-6840 5229
QQ: 274402319
International Division:
Contacts: Jimmy
WeChat: 13482165724
E-mail:
sales@kilnexpo.com
Contact Details
Contact Person:Jimmy
Telephone: