The 9th Shanghai International Fresh Logistics & Cold Chain Cold Storage Technology Equipment Exhibition 2020
and The 3th China's Catering and Cold chain logistics Innovation Development peak BBS.
Date: June 4-6, 2020 Venue: Shanghai Everbright Convention & Exhibition Center,China

Guidance unit
China National Food Industry Association
International Association of Refrigerated Warehouses
CHINESE FOOD CULTURE RESEARCH ASSOCIATION
Shanghai Association of Refriger-ated Warehouses
Hosted by
Food Logistics Commission of China National Food Industry Association
National Food Culture Alliance
CAPPMA-CAFFA
Organized by
Shanghai Kilnexpo Exhibition Service Co.,Ltd.
Eagle Phenanthrene Exhibition (Shanghai) Co., Ltd.
Co-organizer by
Shanghai Society of Food Culture
Jiangsu Province Dining Profession Association
Supported by
China Frozen Foods Alliance
Vietnam fisheries and Fisheries Association
Korea Fisheries Trade Association
Thailand Frozen Food Association
European Association of cold storage and logistics
Refrigerated and Frozen Foods
Committee of China National Food Industry Association
Shanghai Commodity Association
Shandong Society of Food Culture
SHANGHAI FROZEN FOOD ASSOCIATION
GuangDong Restaurant Association
Shanghai Oriental International Fisheries Market
All places of China National Food Industry Association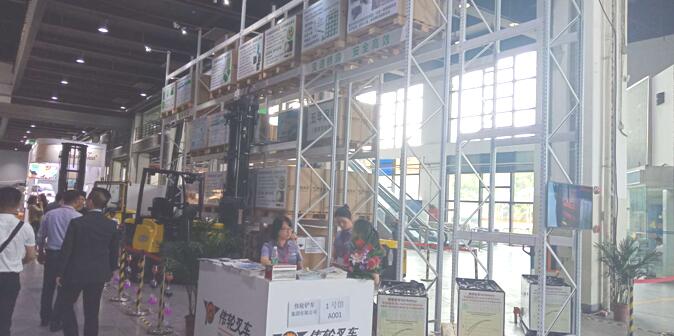 Thermo King
VITA-WHEEL HONLDINGS LTD
Shanghai Zhengming Modern Logistics Co., Ltd.
Fujian Super Tech Cold Chain Technology Co., Ltd.
Shanghai Jiuye Electronic Commerce Co.,Ltd

Exhibition Overview:
Is expected to 2020, China's cold chain market scale will reach 347 billion 900 million, the implementation of the "The Belt and Road national strategy, Shanghai, Guangdong, Tianjin, Fujian FTA force, signed in Australia, South Korea and other trade agreements, making cross-border cold chain operations have become increasingly frequent, the rise of mobile Internet, and spawned a rise fresh, cold chain delivery; in recent years, the rapid development of fresh business enterprise, fresh food distribution industry has been highly concerned about the government and the industry. According to experts predict that China's fresh electricity supplier market has nearly one trillion yuan of potential, is known as China's electricity supplier next billion market. According to the notice of the general office of the State Council, the cold chain logistics industry has also been put on the agenda of the State Council on work arrangements, clear to improve the agricultural and food cold chain logistics construction and operation standards of consumption, improve the level of cold chain logistics. With the support of the state's industrial policy, domestic and foreign capital giants have entered the field, and the demand for fresh cold chain distribution market is huge in the next five years. Shanghai International Fresh Logistics & cold chain cold storage Technology Equipment Exhibition 2020 will be held in Shanghai Everbright Convention & Exhibition Center,China, the size and the number of exhibitors new exhibition will be further improved, and more focused on fresh cold chain logistics platform to build the whole industry chain, focus on the introduction of Refrigerated refrigerating equipment, Fresh electricity, cold storage engineering and cold chain logistics four theme areas; and to the 11th China (Shang hai) International Catering Food & Beverage Exhibition and International Seafood Exhibition, brought together more than 20 national exhibition groups and professional audience, exhibited a total size of 30,000 ㎡. A professional platform to create Internet plus wisdom all cold chain solutions!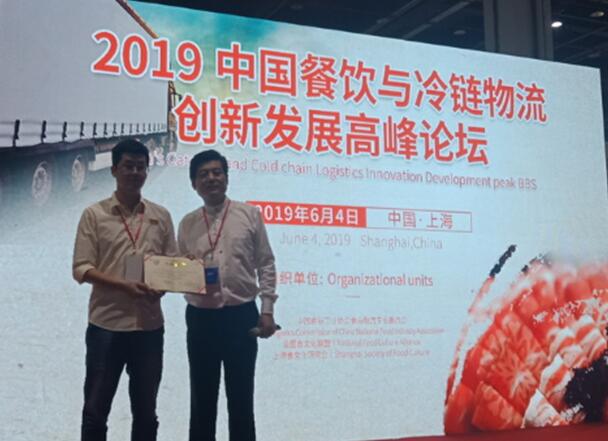 Concurrent Events:
The 3th China's Catering and Cold chain Logistics Innovation Development peak BBS.
Shanghai Hotpot Cuisine Culture Festival 2020
The 3th Shanghai Vegetarian, Fruit and Vegetable Culture Festival
Internet plus fresh and cold chain development forum
A Bite of Seafood-Introduction and Tasting Meeting of Seafood
Fresh Distribution Industry Summit Forum

Scope of exhibits:
Cold chain logistics and distribution services
Refrigerated refrigerating equipment
Refrigerated transport equipment
Precooling and purification works
Cold storage and cold storage engineering
Cold chain storage and handling equipment
Cold chain information system
Cold chain monitoring system, temperature and humidity recorder, sensor
Fresh processing, fresh-keeping and packaging technology
Fresh electricity supplier
Freezer display cabinet
Integrated refrigeration, materials and accessories
Visiting audience:
• fruits, vegetables, flowers and other agricultural products production,
processing, circulation, biological, food, pharmaceutical, wholesale, fresh
electricity providers, retail;
• refrigeration and refrigeration, fresh equipment and technology suppliers;
• Warehouse / cold storage owners and senior management;
• catering, hotels, hotels and large retailers and wholesalers;
• low temperature logistics, shipping companies, highways, railways, air transport, container companies, warehousing agents, supply chain solutions providers;
• agricultural products, food and medicine related associations, CDC, large and medium-sized hospital logistics procurement department.
• cosmetics, health care products, tobacco processing;
• large and medium-sized organs, organizations, enterprises and institutions, the army and other logistics management departments;
• agricultural, food, commercial, food, pharmaceutical, regulatory, and other government agencies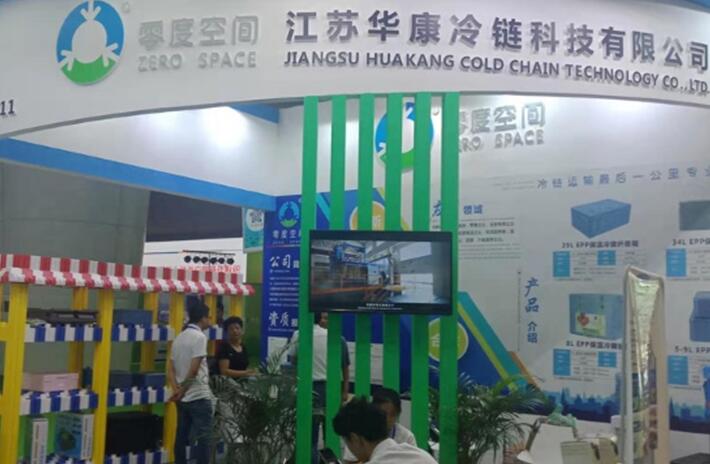 Booth Rate:
International Exhibitor
• Standard Booths(3m*3m):USD 3,800/9㎡;(Plus 10% for corner booth).
• Raw Space:USD 380/㎡(minimum 36 sq.m.).
• New product and new technology conference: USD 3000/45 minutes
Industry special co organizer $38,000, only 1; CO organizer $28,000, only 2; reception dinner co organizer $20,000, limited to 1 (details see attachment 1, 2, 3).
Exhibition Procedure:
1.fill in the application form for exhibition, mail or fax to the organization. The principle of "first application, first payment, first arrangement";
2.Within one week after the Booth Application,Exhibitors will cost [50% (deposit) or full payment] by telegraphic transfer or pay to the organization ,the balance paid before in May 3, 2020. After remitting the expenses, the exhibitor will send the bank remittance email to the exhibition organization.
Organizing Committee of The 9th Shanghai International Fresh Logistics & Cold Chain Cold Storage Technology Equipment Exhibition 2020
International Division:
Contacts: Jimmy
WeChat: 13482165724
E-mail: sales@kilnexpo.com
Add: 88 Sanlin Road,Shanghai,Pudong New Area.
Contact Details
Contact Person:Jimmy
Telephone: