The 12th China (Shang hai) International High-end Wine & Spirits Exhibition 2021
Shanghai Famous Wine Festival
Date: June 23-25, 2021 Venue: Shanghaimart,China
Web:www.high-endwine.com
Guidance unit
International Association of Spirits
International Association of Vine and Wine Organization
Wine and Fruit Wine Commission of China National Food Industry Association
Hosted by
Vine and Wine Industry Sub-Council of China-Europe Association for Technical and Economic Cooperation
Co-organizer by
Chinese Fruit Wine Industry Technology Innovation Strategic Alliance
National Food Culture Alliance
JSJ Team
FALANBAO INTERNATIONAL WINE LIMITED
Organized by
Shanghai Kilnexpo Exhibition Service Co.,Ltd.
Supported by
Wines of Chile
ITALIAN WINE PROMOTION
American Wine Association
Wines of South Africa
Wines of Argentina
German Wine Institute
Hongkong Wine Association
South Australian Wine Industry Association
Wine Sub-Council of Chinese Society for Horticultural Science
Wine Branch of Jiangsu Liquor Association
Gansu Wine Industry Association
Ningxia Wine Society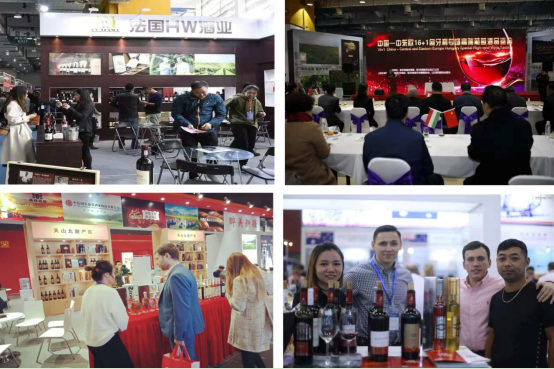 Exhibition Overview:
The theme of this exhibition is "Tasting world wine, enjoy wine life".
As one of the influential of high brand wine exhibition, China, accumulated since 2010 more than 80 international wine production mechanism,related associations of resources, more than 30,000 wineries and importers, nearly 60,000 dealers; previous exhibition attracted nearly 1,000 companies from France, Italy, Spain, and Australia, United States, Germany, Portugal, Romania, Argentina, South Africa,Chile,Georgia and other more than 30 countries participating, the total exhibition area of 120,000 ㎡, of which 65% for foreign wineries. Domestic wine dealers, agents, wholesalers, star hotels, business super, catering, group buying, clubs and other business man, 82%. Has become an international platform for many wine merchants and wine lovers, and has won full recognition and high praise from associations and commercial organizations at home and abroad. We will continue to uphold the help of domestic and foreign merchants to establish a corporate brand image in the Chinese area, the purpose of achieving sales targets and expand the Chinese wine market scale, to create an international high-end wine exhibition good international effect, warmly welcome domestic and foreign merchants to come to visit the wine tasting!
Co-located with:
The Belt and Road Wine Competition
Shanghai International High-end Spirits and Beer Exhibition 2021
Italy,France,Spain wine tasting
Australian wine winery Investment Promotion & dinner
Chile,Georgia wine tasting
Wine Culture and Art Exposition and Forum
Scope of exhibits:
·After the various varieties of wine: red wine, white wine, pink wine, dry wine, sweet wine,etc.
·Foreign wine: Champagne, sherry, Icewine, brandy, whiskey, vodka, sake, sparkling wine,etc.
·Traditional and fashionable wine: white wine, yellow, health wine, beer, cocktail,liqueur,etc.
·This wine appliances and related products: wine opener, Bottle cap, cork, nose, wooden box, cabinet, and wine decanter,etc.
·The barrels, cans, vessels, packaging, storage equipment, logistics transportation,etc.
·All promotional materials and other organizations, medals, certificates, Wine books, magazines, media, education and training institutions and service agencies,etc.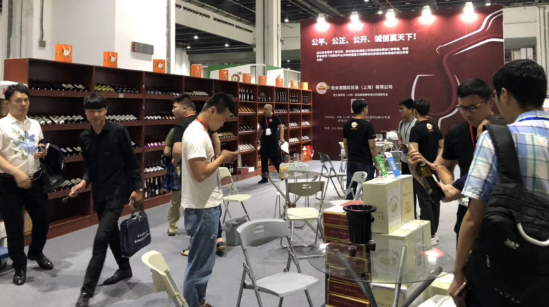 Visiting audience:
Based on the rich database accumulated over the years, High-end Wine 2021 will continue to invite:
1, wine, food distributors, agents, importers, distributors and agencies all over the country;
2, gift buying companies, terminals, network vendors, shop and so on;
3, all kinds of leisure clubs, bars and so on;
4, hotels, restaurants, foreign restaurants and star hotels are also one of the markets for wine consumption. At present, there are over 8,000 hotels, Chinese and Western restaurants and chain restaurants in Shanghai as well as in Jiangsu and Zhejiang provinces;
5, group buying units: associations, business organizations, state-owned enterprises, international companies, etc.;
6, various supermarkets, such as Carrefour, WAL-MART, Metro, 7-11, RT mart, Lianhua, Hualian, ngs, good moral, and the family can, Quik, Tesco, jiadelil, lotus, the airport duty-free shops, duty-free shops in the bonded area;
7, media reporters: wine, consumer, food, hotel, health category;
8, Wine enthusiasts, California, occupation managers and high consumer groups.
Booth Rate:
International Exhibitor
• Standard Booths(3m*3m):USD 3,800/9㎡;Deluxe booth(3m*3m):USD 4,800/9㎡;
(Plus 10% for corner booth).
• Raw Space:USD 380/㎡(minimum 36 sq.m.).
• New product and new technology conference: USD 3000/45 minutes
Industry special co organizer $32,800, only 1; CO organizer $23,800, only 2; reception dinner co organizer $20,000, limited to 1 (details see attachment 1, 2, 3).


Exhibition Procedure:
1.fill in the application form for exhibition, mail or fax to the organization. The principle of "first application, first payment, first arrangement";
2.Within one week after the Booth Application,Exhibitors will cost [50% (deposit) or full payment] by telegraphic transfer or pay to the organization ,the balance paid before in May 1, 2021. After remitting the expenses, the exhibitor will send the bank remittance email to the exhibition organization.
Organizing Committee of The 12th China (Shang hai) International High-end Wine & Spirits Exhibition 2021
QQ: 274402319
Add:235 Sanlin Road,Shanghai,Pudong New Area
International Division:
Contacts: Jimmy
WeChat: 13482165724
Tel: 86-21-6840 5229
E-mail: sales@kilnexpo.com
Contact Details
Contact Person:Jimmy
Telephone: