The 10th Shanghai International Frozen and Chilled Food Expo 2019
Concurrently: Shanghai International Catering,Ingredients Exhibition 2019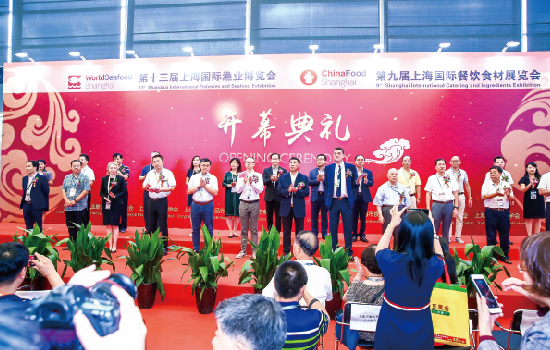 Sponsors

Shanghai Frozen Food Industry Association
Shanghai Catering and Cooking Industry Association
Shanghai Food Association Condiment Professional Committee
ITE Asia Exhibition Co., Ltd.
Shanghai Gehua Exhibition Planning Co., Ltd.
Organizer
Shanghai Ai Ge Exhibition Service Co., Ltd.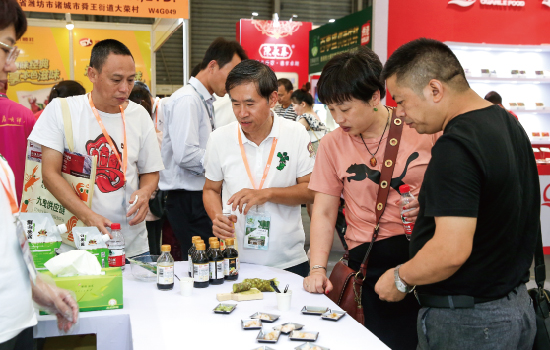 Exhibition Profile
As the vane of the development of the frozen and chilled food industry, the 2018 Shanghai International Frozen and Child Food Expo was successfully held at the Shanghai New International Expo Center on August 29-31. More than 1,500 companies from home and abroad participated in the exhibition, with an exhibition area of nearly 60,000 square meters. With more than 55,000 visitors, the number of exhibitors and visitors has reached a new high, and it has become the first choice for trade negotiations and technical exchanges in the frozen and chilled food industry.
New starting point, new height! On the basis of previous exhibitions, the 10th Shanghai International Frozen and Child Food Expo will be held in Shanghai New International Expo Center from August 28th to 30th. More new products and technologies will be available to serve customers.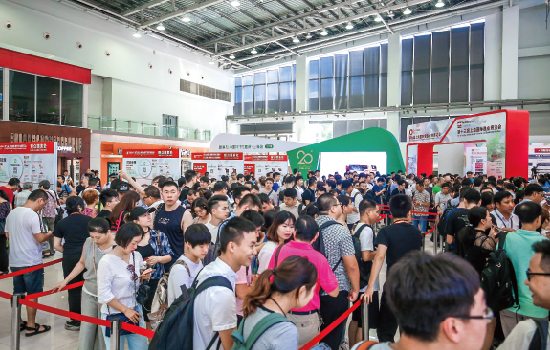 Concurrent Events
National Hotel Creative Cuisine Cooking Competition and Hotel Featured Food Promotion Conference
Frozen and chilled food technology application and market research forum
Innovative Catering Forum
Global Beef Forum & Catering Supply Chain Forum
Condiment Technology Forum
Fresh Distribution Industry Summit Forum
Excellent supplier selection for the exhibition
Exhibits Profile
Meat ingredients: frozen/chilled meat, meat rolls, meatballs, ham, prepared foods and ready-to-eat foods;
Aquatic seafood: frozen seafood, dried products, live products, aquatic foods and processed foods;
Poultry food: frozen poultry, cut poultry, poultry meat conditioning food, poultry meat deep processing food, egg products;
Vegetable fungi: quick-frozen vegetables, prepared vegetables, pickles, kimchi, vegetable products and various edible fungi;
Fast food: instant food, instant soup, fast food fast food, convenient porridge, conditioning package and other fast food;
Other ingredients: soy products, noodle products, miscellaneous grains, Shanzhen seafood and various new organic ingredients;
Ingredients for cooking: edible oil, monosodium glutamate, chicken essence, soy sauce, vinegar, sauce, soup, hot pot seasoning;
Related equipment: food processing equipment, sterilization equipment, packaging equipment, warehousing and cold chain logistics equipment;
Booth Fee
Shell Scheme (9M2=3M*3M)
Including 3-sided partitions, a carpet, 1 reception desk, 2 chairs, 2 spotlights, a waste bin, a 220V/5A socket
Shell Scheme(3m*3m): USD 3,500.00/9㎡
Plus 20% for corner booth
Raw Space (≥36M2)
Space Only(Minimum 36 Sqm): USD 350.00/M2
Participation Procedure

Fax or email the signed booth application form to the organizer.
50% booth fee should be paid to the organizer within 7 working days, and the balance should be paid off no later one month before the show opening.
First applied, first served.
Refer to Exhibitor Manual to arrange hotel reservation, transportation, booth construction, furniture rental, interpreter service, etc.
Contact Organizer
Shanghai Ai Ge Exhibition Service Co., Ltd.
Rm 1001, Shuangzi Building B, No.618, Xinzhuan Road,Songjiang District,Shanghai.
Tel: +86-21-6775-9083 Fax: +86-21-3782-1458
Contact: Fine Wang
Mobile: +86-152-6200-7801
Tel:+86-21-6127-6560
E-mail:fine.wang@ite-gehua.com
Website: www.ffb2b.com/en
Contact Details
Contact Person:Fine Wang
Telephone: