The21st China International Organic and Green Food Industry Expo 2017
Shanghai Expo-August 30th -September 1st,2017 SNIEC Shanghai(W1,W2,W3)
Chengdu Expo- October 27th -29th,2017 CCNICEC Chengdu(Hal 4,Hall 5)
The 22ndChina International Organic and Green Food Industry Expo 2018
 Beijing Expo-April 8th-10th,2018 CIEC Beijing(1A,1B,1-2A,1-2B,8A,8B)
The national key support leading exhibition;
More than 20 domestic and foreign pavilions participating in the expo;
One of Asian larger,strong professional, more influential brand expo in organic food industry
40,000 sqm show areas,more than 1000 participation brands, 40000 professionals;
CCTV7 、CCTV4 、BTV 、Dragon TV 、Phoenix Television 、HongKong TV etc do synchronous report;
Approved By: MINISTRY OF COMMERCE, PRC
Special Support:Embassy of the Republic of Sri Lanka
Ministry of agriculture of the Mexico
Japan Health Industry News Agency in Circulation, Shanghai branch
China Organic Ecological Industry Federation
Chinese Cereals and Oils Association(CCOA)
Sponsor: Shibowei International Exhibition Group
Chinese Organic & Natural Foods Association
Joint-Organizers:Korea Organic Farming Association ECOCERT China
CERES(Shanghai)Certification Co., Ltd
Fangyuan OrganicFood Certification Center
Organizer: Beijing Shibowei International Expo Co., Ltd
Shibowei(Shanghai) Expo Co., Ltd
Official website: http://en.gnfexpo.com/
Concurrent Event


◇High-end Hotel Food Ingredients Show ◇Nutrition Health Food&Enzyme Product Show ◇High-end Drinking Water Show ◇Import Food and High-end Cooking Oil Show
Organic in China--Industry Outlook and Market Trend
In recent years,the food quality and safety of China issues are particularly concerned.According to the related survey, it shows that food safety has become one of the most worrying current problem, so consumers are increasingly buying organic pollution-free natural food. The industry experts expressed that China's market of organic food is huge and the perennial shortage is accounted for 30%,also the figures will continue to rise.
Although the development of organic food in China falls behind the western developed countries, the experts predict that the production area and annual production growth of China organic agriculture will be at the speed of 20%—30% in the next 10 year, among agricultural production area is accounted for 1.0%—1.5% share; The exports of organic food is accounted for exceeding 5% of agricultural exports.The organic food is expected to account for 1.0%- 1.5% of the Chinese whole food market and the demand of international organic food market for China's organic food will reach 5% or above.However, parts of organic food will still rely on imports,especially for dairy products, wine, chocolate, oats, sugar, fruit,etc. Therefore,the domestic and foreign market demand for organic food will increase year by year as huge potential market and organic food will surely become a rising-sun industry in the food industry.
China International Organic and Green Food Industry Expo is the main section of China International Health Industry Expo( From 2012 to 2014,it was entitled as the national key support leading exhibition in the national health field). On April 17th-19th,2017,we held The 21st China International Organic and Green Food Industry Expo 2017 at China International Exhibition Center which attracted 1200 domestic and international exhibitors from China,USA,Russia,Thailand,Korea,India, Indonesia,Malaysia,Singapore,Australia,Mexico,Poland,Chile,Cuba,Uzbekistan,Kazakhstan,Ukraine, Spain, Germany, Italy,New Zealand,Netherlands,Iran,France and more than 40000 professionals.
Here, you can understand the latest market and have a mutual exchange with similar exhibitors.This expo passed through the growth and accumulation for many year and not only witnessed the growth process of organic green food industry, also opened up new ways for the innovation and development of exhibition industry.We choose Beijing、Shanghai and Chengdu as host city of this expo to create this new direction indicator of organic&green industry exhibition.
We will held this expo On August 30th-September 1st,2017,at Shanghai New International Expo Center and on October 12th -14th,2017 at Century City New International Convention & Exhibition Center.Meanwhile, The 22nd organic expo 2018 will be beld on April 8th-10th,2018 at China International Exhibition Center and we sincerely invite you to witness this miracle.

Exhibition Advantage

1. Strong Organizers

Shibowei CIHIE Organic Expo is approved by ministry of commerce, and is exclusively organized by
Beijing Shibowei International Expo Co., Ltd and for 20th.

2.Wonderful activity in the show

In this expo, you can not only see the display of well-known organic green products at home and abroad,but also attend some various activities like Organic Green Food Forum、Marketing Communication Seminar about Organic Green food、Nutrition Experts Forum、High-end Buyers Business Matching etc.Whether you are a exhibitor or visitor,you can benefit a lot.


3.Huge resource of customers

Since Shibowei was founded in 2003, it had held successfully this expo for 20th, and mastered 58000 accurate and effective buyers' databases in the world organic and health products industry from 27 countries and regions which is sufficient to meet the benefit of your participation


4. Key supporting exhibition of Ministry of Commerce

With the friends'support of health industry ,SBW Organic Expo had been held successfully for 20th and is a national key support and guidance expo in the health industry

5. The joint promotion of authoritative medias

As shibowei.organic expo had been held successfully for 20th,We had reached an in-depth
cooperation with authoritative medias.before this expo is started,we promote this expo through
Baidu, weibo, WeChat etc; during this expo, we set up the exclusive interview area for exhibitors;after this expo ends, we do news report to guarantee your promotional effect through CCTV International,Hong Kong TV,CCTV7,IFENG.COM,CHINA ECONOMIC NETWORK etc.


6.Directional merchants invitation

Shibowei.Organic Expo not only aimed at high-end brand in the organic food industry at home and abroad,but also is only separate exhibition in organic industry.We realized the multi-channel promotion ways and locked range of customers invitation.Since you participate in this expo, we will arrange customer service executive to have directional invitation on buyer according to your requirements.This expo can realize some premium services which some comprehensive exhibitions can not get (like Candy and Liquor Trade Fair、Food Expo and some agricultural exhibitions)


Award Selection Activities
1、In order to assist exhibitor to win the market honor and expand product sales,The organizing committee set up awards activities:All exhibitors who participate in the exposition are entitled to take part in the bonuses issuing activity, we set Gold Award、Best-Ten Award、Science and Technology Innovation Award、Appointed Recommended Product Award、Consumers Trust Brand Prize Award、Most Valuable Brand Award 、Presentation Image Award、Packaging Design Award(For more information, please consult organizer committee).
2、To show the strength of the company and set up the enterprise image, the organizing committee
established title sponsorship and sponsor scheme. please contact the the organizing committe
Visitor Profile: (Professional, huge, accurate, high-end purchasing group)
1、The national government offices, enterprises and institutions, China Logistics Department of General Administration of Sport, Embassies in China and foreign enterprises groups, foreign buyers, import and export trading companies, domestic large enterprises, food production and processing bases, industry associations and professional buyers of media cooperation organization etc;
2、Large health-care institutions, E-commerce on-line shop, Shopping center just for organic food , show and sale center of organic food , agents, dealers, traders, etc
3、Large supermarkets : Wal-mart, Carrefour, Wu-mart, Hua lian, Merry-mart, Century Mart, Trust-mart, Auchan, Lotus, Ht-store, Beijing Carrefour, Metro, Cathay Pacific Department Store, Liqun Shop, JIAN-MART, 2688, tootoo.cn, DUHUB etc), organic food stores, chain and business counters, gift shop, community chain supermarkets and convenience stores, etc
4、Star hotels, business clubs, bars, entertainment venues, western restaurant, clubs, holiday village, rest home and other important group purchasing units etc
Exhibit Profile
Special Setting: Domestic & Foreign Pavilions Of Organic &Natural Food Display Area、National Key Leading Enterprise in Agriculture Industrialization Area、Southeast Asia Speciality Foods Area、Natural Imported Food Area
Organic Food&Drinks Area:
1.Organic Food: Organic rice&grains,vegetables&fruits,Organic raw materials and semi-prepared products,Organic dairy products,Organic seafood products,Organic baby food,Organic meat product,Organic tourism food, organic functional food,Organic convenience food,Organic frozen food,Organic baby food,Organic snack food(dried fruit, candy and chocolate, etc.)
2.Organic Drinks:Organic tea, Organic coconut products,Organic honey products,Organic high-end oil (olive oil, palm oil, etc.),Organic fruit juice and soft drinks,Organic coffee Organic bottled water,Organic wine&beer&fruit wine& white wine,&rice wine, etc.
3.Organic Condiment: Herbs, Natural spices, Spicy condiments,Soy sauce vinegar,Gourmet powder&Chicken flavor,Blend oil,Seasoning wine,Compound seasoning series etc.
4.Organic Medicinal Herbs: Gastrodia, Pueraria,Ginseng,Saffron,Moringa seed,other organic medicinal herbs;
5.Organic food additives and ingredients: food additives, food ingredients, plant extracts, functional food ingredients, food processing aids etc

Organic Products Area:
1.Organic ingredients and fragrances products
2.Organic cotton product;
3..Natural cosmetics and personal care products;
4. Natural fibers and textiles products;
Organic Industry Services
Associations; Certification and control services;Marketing and management consultancy
Organic green food matching technology and equipment and production materials
Food freezing, Cleaning, Sterilization, Disinfection, Preservation,Processing and packaging technology and equipment, Seedlings and seeds, Natural pesticides and plant-protecting products, Soil improvers, Raw materials, Fertilizer, Animal breeding and feeds , etc.
International Import Product of Organic Food and Natural Products;


Recommended Brand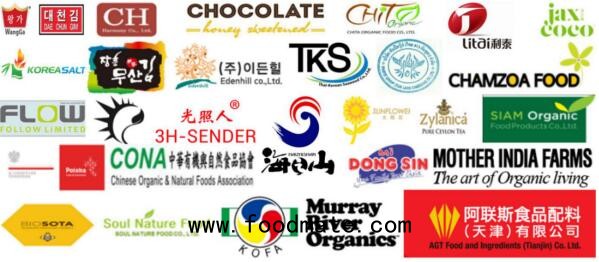 Organizing Committee:Beijing Shibowei International Exposition Co., Ltd
Address: No.69, Chao yang District, Chao yang Road, Beijing, China
Post Code: 100123
Contact: Ms.Wendy Wei
Tel:86-10-85785007-8018
Mob: 86-10-15810310934
Fax:86-10-85841055
Skype:shibowei1
Email:wendy@sbwexpo.cn


The Scence Photos From Last Expo: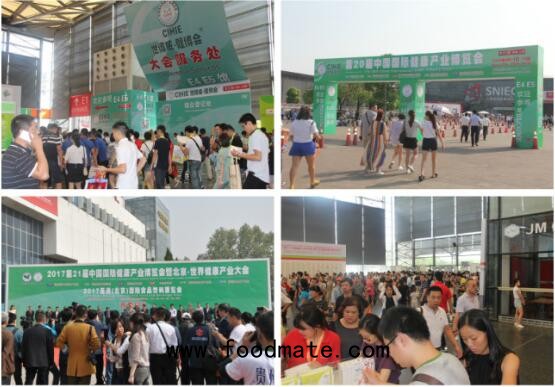 Contact Details
Contact Person:Ms.Wendy Wei
Mobile Phone:

Telephone: