What is World Dairy Expo & Summit / China:

The World Dairy Expo & Summit / China is a prominent annual dairy industry event. It is a well-known, highly influential international brand show in the global dairy industry. Tens of thousands of professionals, purchasers from dairy enterprises, cow breeding businesses, academic institutions and governmental officials attend this show each year.

The World Dairy Expo & Summit / China'15 will be held from April 22-24, 2015 in Harbin, capital city of Heilongjiang Province. Heilongjiang is one of world's most important areas of dairy and beef industry, consisting of large number of dairy and cattle operations and processing facilities. The government offers substantial financial support to companies looking to set up dairy operations in Heilongjiang.


To benefit from a privileged place: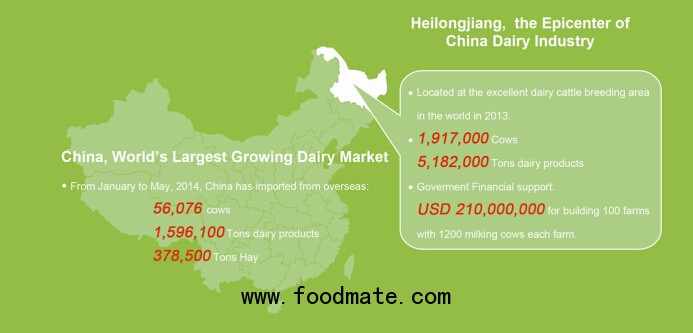 Why should you participate in the show?

There are countless reasons to participate in this year's event!

· Reach new potential customers at the conference and at various networking events.

· Meet with major industry players, including a variety of dairy, beef and goat operators, farm managers, manufacturers, traders, government officials, researchers and reporters.

· Gain valuable market insight by interacting with provincial and national government policy makers including AQSIQ.

· Grow your understanding of China's most influential dairy and beef production place and gain your company's place within it.

Contact Details
Contact Person:Ms. Laurel Yu, Mr. Hugh Wang
Telephone:

Email: