Since 2007, Plastics & Rubber Vietnam has established a strong track record of gathering hundreds of leading manufacturers and processors at a single forum and presenting their products and services.

To targeted decision makers from the plastics and rubber industries.

Now into its 5th edition, Plastics & Rubber Vietnam 2014 is once again your stage to showcase and market your latest innovations, state-of-the art machinery and cost-effective solutions to Vietnam and its neighbouring countries.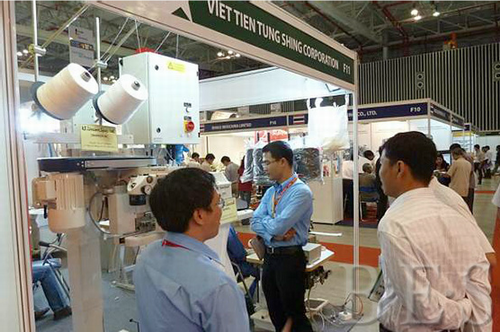 Exhibitor Profile



Machinery & Equipment for the Plastics & Rubber Industries:
Auxiliary/Ancillary equipment, Extruders & extrusion lines Injection & blow moulding,
Finishing, decorating, printing & marking Welding, Foam, reactive or reinforce resins, Preprocessing, recycling Measuring, control & test equipment, Moulds & dies, Parts & components,Post & Components, Post processing machines, Presses

Products of Plastics & Rubber:
Semi-finished products & technical parts

Raw Materials:
Additives, Adhesive & glues, Coating compounds, Fillers Foams & intermediates, Paint resins, Reinforcing fibres & materials Rubber & synthetic Fibres, Starting materials & intermediates Thermoplastics & thermoplastic elastomers, Thermosets

Services:
R & D / Consultation, CAD/CAM/CAE Software, Plastic / Rubber injection moulding, Material formulating, Compounding, Contract Manufacturing, Assembly Services, Standardisation

Visitor Profile


Manufacturers, Processors & Users of Plastics & Rubber Products
Raw Materials Processors
Trade Associations/Service Organisations
Management, Technical & Production, Sales & Marketing & Purchasing
Personnel from the following:

Automotive & transportation

Building & Construction

Electrical, Electronics & Mechanical Engineering

Telecommunications

Furniture & Furnishing

Household Goods

Leisure Goods

Medical & Healthcare

Packaging
Contact Details
Contact Person:Ms. Arayabhorn Sukpornchaikul
Telephone:Tel: +66(0)2615.1255 Ext. 113
Fax:

Email: