International Trade Show for the Fruit and Vegetable Industry
Coorganised by
IFEMA
FEPEX (Spanish Federation of Associations of Producers and Exporters of Fruits, Vegetables, Flowers and Live Plants)
Dates
16 - 18 October 2013
Opening Hours
16-17 October from 9:30 am. to 7 pm.
18 October from 9:30am. to 4 pm.
Place
Avenida del Partenón 5, Feria de Madrid
28042 – MADRID
Halls 5-7-9
Concept
Brouchure
Open to
Trade Visitors only
Frecuency
Annual
Edition
5th
Trade Fair growth
Exhibitors: 7,9% (597 exhibitors in 2012)
Exhibition área: 13,75% (16.249 exhibitors in 2012)
Participation data
Trade visitors:
84% Nationals
16% Internationals
Sectors
PRODUCERS AREA
Biological Products
Chilled / Frozen
Designations of Quality
Dried Fruit
Fresh Cut and Catering Products
Fresh Fruit
Fresh Vegetables
Juices
Legume Vegetables
Organisations and Associations
Packaged
Pickles
Potatoes
Processed
Spices / Herbs
Tinned Fruit and Vegetables
Other
AUXILIARY INSDUSTRY AREA
Cogeneration and Energy Efficiency
Communication Agencies and Specialist Media
Containers, Chambers, Packaging and Selection
Control and Measurement Equipment
Crop Management
Distribution
Financial and Insurance Entities
Greenhouse Structures
Heating, Ventilation, Refrigeration and Storage
Laboratories
Loading Areas, Fruit Terminals, Warehouses and Equipment
Packaging, Labelling and Marking
Phytosanitary and Pest Control
Points of Sale (Projects, Furniture, Display, Weighing, Lighting, Equipment)
Post-Harvest Treatment and Atmospheric Techniques
Product Packaging and Industrialisation
Research, Training, Consultancy and Advice
Seeds, Nurseries, Development of Species and Vegetable Varieties
Traceability and Quality Control
Transport and Logistics
Other
FLOWERS AND LIVE PLANTS
Professional Visitors
Producers
Wholesale trade
Retail trade
Commercial distribution chains
Importers/Exporters
Suppliers of other goods and services
Other services provided
Hotels, restaurants and institutions
Ticket Price
Online registration and payment, (direct access): €10 (VAT INCLUDED)
At the Registration DesK: €20 VAT included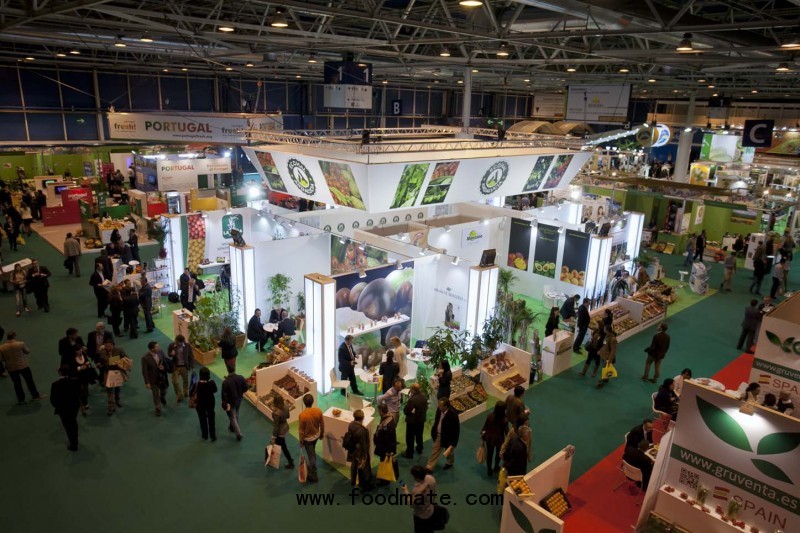 A WHOLE FIELD OF BUSINESS OPENS AT FRUIT ATTRACTION
Three packed days of B2B relationships in the fruit and vegetable sector will give you the opportunity to:
Obtain information about the opportunities in the specialised Spanish and Latin American markets under one roof, over three working days.
Initiate, develop and close purchasing deals with the entire distribution channel at FRUIT ATTRACTION.
Build a business network: Register in the Trade Meeting Point and use our Meeting Agenda to make appointments with exhibitors.
Arrange meetings with current and potential suppliers.
Visit and strengthen business relationships with current suppliers.
Analyse and directly check the product/service characteristics of potential new suppliers.
Directly compare the characteristics of all the product ranges.
It is the ideal place for observing trends in the sector and among consumers.
Find and discover new products, technologies and services.
It is an opportunity to attend congresses, seminars and parallel events, which are a magnificent source of information about trends and developments in the sector
FRUIT ATTRACTION is a key business tool for projecting an image of purchasing power.
Make distribution agreements for products/services.
They offer the information required to evaluate possibilities for future participation as an exhibitor.
Enjoy the city of Madrid and its region
Contact Details
Contact Person:Raúl Calleja
Telephone:

Fax:

Email: