2013 International Wine, Spirits & Beer Event
-The 2013 International Wine, Spirits & Beer Event will bring restaurant and hospitality industry buyers together with hundreds of established and emerging labels to connect and uncover ways that beverage alcohol can enhance menus and drive profitability.
Join us May 19-20 in Chicago and experience firsthand how a finely-tuned bar program can make the difference in your operation. You might just find that new product or pairing that sends check averages soaring.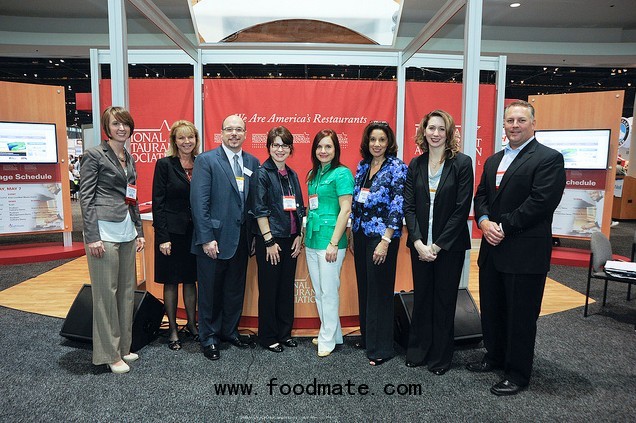 Why Exhibit?
The International Wine, Spirits & Beer Event (IWSB) at the NRA Show is where buyers from all on-premise foodservice and retail segments come together with wine, spirits and beer importers, distributors and producers. IWSB is the only beverage alcohol forum focused exclusively on the restaurant and hospitality and all attendees are individually vetted to ensure that they have purchase influence for beverage alcohol at a foodservice establishment.
Did you know?
99% of IWSB attendees have purchase authority or influence for beverage alcohol at their operation.
$1.2 million is the average beverage alcohol budget of an IWSB attendee
40% of IWSB attendees do not attend any other industry event
Turnkey exhibit packages include all the components and services you need – so you can focus on selling!
IWSB exhibitors also gain access to value-added opportunities that keep you in front of buyers immediately and year-round.
Engage with our social media audience
5,710 Twitter followers
7,285 "Likes" on Facebook
540+ LinkedIn Group members
140,000+ YouTube views
30,000 blog page views per month
Gain exposure through listings in NRA Show and IWSB resources and reference materials
Listing on official IWSB Web site
IWSB Event Guide & Program – 3,000+ copies distributed
Listing in IWSB section of NRA Show Exhibit Guide & Program – 40,000+ copies distributed and used year-round as an industry buyers' guide.
Contact Details
Contact Person:Michelle Graff
Telephone:

Email: