Welcome to PMA Fresh Connections Mexico 2013
-Held in partnership with Meister Media Worldwide
PMA Fresh Connections 2013 is the leading business, education and networking event for the fresh fruit, vegetable and floral industry in Mexico.
Jointly hosted by PMA and Meister Media Worldwide, PMA Fresh Connections Mexico 2013 Conference and Exhibition will take place on May 16-17 at Presidente Intercontinental Hotel in Guadalajara, Mexico.
Fresh Connections Mexico provides specialty fresh produce professionals with the opportunity to make valuable business connections with leaders from all sectors of the fresh produce supply chain from all over Mexico. The two-day event features in-depth educational sessions with expert presenters on the key issues affecting our industry.
This event also offers numerous networking opportunities for exhibitors and sponsors to establish valuable relationships with leading fresh produce and flower industry leaders and meet potential customers who are ready to do business.
With more than 300 delegates from across Mexico as well as more than 20 exhibiting companies and sponsors, PMA Fresh Connections Mexico 2013 will be sure to excite, inspire, educate and build your business connections.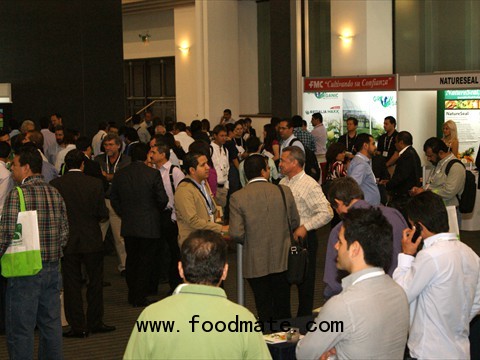 Who will you meet at Fresh Connections?
Based on the profiles of the annual PMA Fresh Summit attendees and the target audience of Fresh Connections Mexico, the following delegates are expected to participate:
> Growers, packers and marketers
> Wholesalers and retailers
> Supermarket agents
> Importers and exporters
> Logistics suppliers
> Packing and packaging companies
> Industry groups and promotional organizations
> Research and technical experts
> Government professionals
> Horticulture inputs and systems suppliers
> Consultants and influencers
> Business services suppliers
> Food service operators
> Food service suppliers
> Food, retail and agriculture media
> Young industry professionals
Contact Details
Contact Person:Homero Ontiveros
Telephone:

Email: